Check below for Volunteer Phone Banking!
Click the Democratic Donkey to sign up for our email list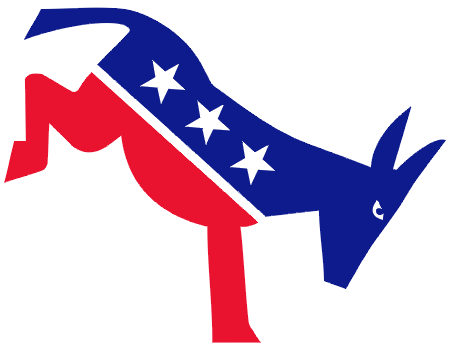 Instructions to caller: (Please read before clicking on anything)

1 YOU MUST

Copy and paste link for your candidate in its entirety into browser.

It will not work otherwise. That includes all characters.

2 Self-register by entering requested data.
Norma Torres for CD35-
https://phonebank.bluevote.com/?pt=qjfk6MNHeeItrS5NzB8_B4xYUBVXRphYn3rzl7phDPGWpXRcbcF755cMBBANLmam7vyOaq60mNEBb-4ctV1cfA==
Chino Valley Unified School District candidates Don Bridge and Christina Gagnier-
https://phonebank.bluevote.com/?pt=JEqvZs4ZzjB6H_nAkd-yIOw8gPgxqDtTUTgZ9EKtHfNYJb7gpQ5axyez28zlLTWV==
Pete Aguilar for CD31-
https://phonebank.bluevote.com/?pt=kz5mcoGzl5lkop6KftVGtnJMQVZFBsPywQKAJe0iTLc7BY-qGcu–ZvY4WS0Mp0n==
John Gallegos Cordero for Rancho Cucamonga City Council District 3-
https://phonebank.bluevote.com/?pt=wrWNG1FQynFJXMebht-3YRoInhq_ZMNtrGTCOJG-d0wDSyLwpZgdJPaKJz7VjWR1
Gregg Fritchle for CA Assembly District 55-
https://phonebank.bluevote.com/?pt=0I_NrZAVVAhvc1f_gp6odjYrngPcSr0THnX2BgyYMHnkH2yeo8iW-c5DKkCfTvkIee_ndJ1whv1MDcIRVcLJYQ==
Kareem Gongora & Mary Sandoval for Fontana Unified School District-
https://phonebank.bluevote.com/?pt=ty5OPrilQrPZf2CTBGU04S9hd61-PHEifKrvcksuejGjSQfQrZbcY8PBBwlIqnxx
Kristin Washington for Redlands Unified School District, Member, Governing Board, Area 2-
https://phonebank.bluevote.com/?pt=rz6MRer-ECpUm6eRt_CCCyEFs3EO4A8jKlCg7OzULpMVEQEEJok0az4FApc3Ay2EatLhfZgvUYLnpN_fYlFu-A==
Joseph R. Williams for San Bernardino Community College District, Member, Governing Board, Area 2-
https://phonebank.bluevote.com/?pt=qtWiiEwoiAl4TO9yK000JLVTug3xzaj_6kM8Yl8Wcco4lwwQJWBxLzKZnwnoX0B59J-3dWvDQHr-mMcH_uqcyQ==
Connie Leyva for CA Senate District 20-
https://phonebank.bluevote.com/?pt=bnRuWJXoIRUhjBM3b8prY6PZaWdqBFFa4NW773uKXtt1b_eOfh73a8ar7daCtik5
Freddie Rodriguez for CA Assembly District 52-
https://phonebank.bluevote.com/?pt=M76M6JvjkebPL2RXDapJl_ci-8El8EFQLQhh_pdEEcffKUabPZi6HOZVNTu0FhbSwkB0egug7ccy8yjOjzO7mw==
Ammie Hines for Adelanto School District, Member, Governing Board
https://phonebank.bluevote.com/?pt=HTaMkyJjEv26cpVIldOqwb4ZMJ3VbXAXpaCVbO0P6kpnFPf7KYDZ-jNHfs3enfia
Gil Cisneros for CD39
https://phonebank.bluevote.com/?pt=sgWKnPFApHec-mTYgcfCdQRLN4yNUdij2yXNtoi582hgY_Kr4AqI7jX7yGmzQTh_bfWSTnwgR__lAwXWvaiyTQ==
Sandra Ibarra for San Bernardino CIty Council Ward 2
https://phonebank.bluevote.com/?pt=2ppXtQNEyNPWaqbV8A2sJ7Wnhz7YTfnn3gTj-zOAiprVAwOY04ACMAnLD_xk_HtkRFnB0tDhIDhUFrUEpGPewQ==
Irmalinda Osuna for Upland City Council District 3
https://phonebank.bluevote.com/?pt=jpiCWN5DHOi3gBHJXEN-0AUAFtMjtn1nH8F_loScbSeG77m2TmYnVqlPZUvdzVOj
Glenda Barillas City of Fontana, Member, City Council, District 4
https://phonebank.bluevote.com/?pt=LR1VN5jkk9JfYsTZfBdZTWnOCN3DUESGgXjdgqr0CPAJ0N2pp4UA0aAImwIwkdnjCDkDWOYc-r6cJFlubfYXPQ==
Gil Botello for San Bernardino City Council Ward 1
https://phonebank.bluevote.com/?pt=iklbBTjl-o-PectPQg3FlxqXcuFYnqawMtkYOBkoeDyEUmPJd8QljRzxKF-OJJAI
Lionel Dew for Victorville City Council
https://phonebank.bluevote.com/?pt=SOs3jfaQ67Nyqnr5e75yIxezUnyvXtDwqYp-UixF8InWEF8j2sDkVaMnT8ccOAg_
Roger La Plante for Apple Valley Town Council
https://phonebank.bluevote.com/?pt=nQiKmwL7svSllK-ao0pNBEHpuKR-ZZnRXrgE1-DVzl6Z_sJ-4DMRPbx7J8P5iJOszdQcO2HbS6zszU0HtdxaIg==
Sam Crowe for Ontario Mayor
https://phonebank.bluevote.com/?pt=YXb-SOkUnl_9LcYfZ51sS1XXOSyuZusCd4xTA_YCHNLgeAa_nJSsDYZSftOovwIy
Ana Gonzalez for Rialto City Council
https://phonebank.bluevote.com/?pt=3UxF7ZhG2GR-g20TTFtGmm44n3Y482HC4XHBY2W5M4ikX5xiWqRZkSFIHsez_T2jxBMFJuYDjMiQ9h3R5zjahQ==
Gilda Gularte for Highland City Council District 4
https://phonebank.bluevote.com/?pt=F21gc_9g_idFHdixagz1l6PTEKSdMBFcnqryiPAvzWYIDM1ZJwKB22DdIf-yU7SG
Shannon O'Brien for Fontana City Council District 1
https://phonebank.bluevote.com/?pt=iRqiJMgSDxrJcLh6gHp5ObBtMUv1uMS3gfKJNgCKViQpn2O6pyDY2Z0IgkKUma7l
Gloria Negrete-McLeod for Chino City Council Dist 2
https://phonebank.bluevote.com/?pt=JwVpf-t3dHBdhmivuzLRVz6XUonaGt0iqyCHY0-f8fzYUXl6sunjOxfenIOat0hH
Paul Rodriguez for Chino City Council Dist 1
https://phonebank.bluevote.com/?pt=09w0MT06hReMYjZay3jIS_IsLWlEkjLGqYHLFA5AxIvg23_hr0Aqkd_sfQFkqUOgAVpZkZnIxjkQNLOONzhQeg==
Jesus "Jesse" Sandoval for Fontana Mayor
https://phonebank.bluevote.com/?pt=gg6r8ic_XE0JlYIzLplliWf9Pf5QwHr2dRURZOCzZU2HBeZ9hhomBtfwbgEKvYiPckAs2FwtgN3eLg0l6yRcGQ==
Clayton Moore for Victor Elementary School District 4
https://phonebank.bluevote.com/?pt=2c5ft41zwg_0OA8YHA8KuP1mWqrG8LJydIIgutN3lV3Mzh8a1dEBEmXNP_03R1Z3
Sherman Garnett for San Bernardino County Board of Education Area B
https://phonebank.bluevote.com/?pt=io8C8n4N09jOSgICq91BgfvWUtoZPEwNsPw3l-hLoEUh52T7J1DTpkBYCAzgXlYx
Hardy Brown II for Bernardino County Board of Education Area D
https://phonebank.bluevote.com/?pt=fxHkflzwHK4AZChxM4dP9kaFQCgx2VAsvIUDlCwTPfHU3pN-5cs77GhjRdzSpYEP
Donald L. Singer for San Bernardino Community College District, Member, Governing Board, Area 4
https://phonebank.bluevote.com/?pt=oG0bwZydK9bTum_njNa3kToVS8I1bZZM0R0ESMTAbLDnVmw8s7BBw2hZqzQFtbSh